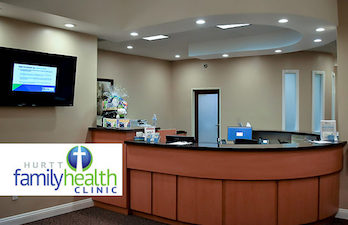 Quality Healthcare for People with No Insurance
November 2, 2017 Hurtt Family Health Clinic
The cost of family healthcare today can be staggering, and this has become one of the biggest concerns in the country. Medical insurance provides a solution to the problem, easing some of the financial burdens for people in need of healthcare. Sadly, not everyone can afford to buy insurance, particularly those who belong to the lowest income groups, or are unemployed or homeless.
One of the most common remedies resorted to by uninsured patients is to go to hospital ERs to get treatment. Unlike in doctors' offices where upfront payment is required, hospital ERs bill patients only after treatment has been given. However, the cost of ER services is generally much higher than doctors' offices.
Additionally, looking after your health should not be confined to getting medical attention only when it is urgently needed. Healthcare should be a continuing and encompassing exercise, and must include management of acute and chronic illnesses, as well as preventative care to reduce the risks of acute diseases.
Not having insurance does not mean that you can't have access to quality healthcare. There are several solutions that you can explore. One of the most viable ways to access affordable healthcare is by going to a community health clinic.
Finding a 'No Health Insurance' Clinic in Orange County
Community health clinics are found throughout the United States. Hurtt Family Health Clinic is one such provider, serving the Orange County community in three fixed locations (Tustin, Santa Ana and Anaheim) and several medical mobile sites.
Federally Qualified Health Centers, also known as FQHCs, receive funding from the US Department of Health and Human Services, as well as contributions from the community and civil society. These community health clinics are created primarily to serve low income groups, the uninsured or underinsured, the homeless, and anyone who has limited access to healthcare. Everyone, however, is welcome at these clinics.
Although federally funded, many FQHCs are the result of a true community effort. Hurtt Family Health Clinic started providing free medical care throughout Orange County in 2000 as part of the Orange County Rescue Mission. It got its present name in 2009 in honor of the Hurtt family, who was one of the OCRM's longest running donors. In addition to federal funding, the clinic also works in partnership with various grants and community organizations to provide vital safety net services to the underserved and uninsured of Orange County.
Low Cost But High Quality Healthcare
A clinic such as ours provides an encompassing range of services at highly affordable costs to uninsured and underinsured patients. Hurtt Family Health Clinic has adopted a comprehensive care model that includes long term and full continuum programs. Some of the services offered at the clinic are:
Primary and preventative medical care
Dental services
Mental health services
Optometry services
Chiropractic care
Health education
Care and disease management
Low Cost Pharmacy Services
Among the benefits you can get from community health clinics are affordable pharmacy services. These include low cost and free medications, which the clinics are able to offer through coverage benefits from pharmaceutical companies, the federal 340B drug pricing programs, and various grants.
Hurtt Clinic's free discount drug card allows up to 75% savings on prescription drugs. You can also get assistance in completing applications for Prescription Assistance Programs, which allow patients to obtain free or low-cost medicines directly from pharmaceutical companies.
If you want to know more about any of our services, make an appointment at any of our clinics in Tustin, Santa Ana or Anaheim.
Hurtt Family Health Clinic
Featured, General, Low Cost Healthcare, Primary Medical Care
Share