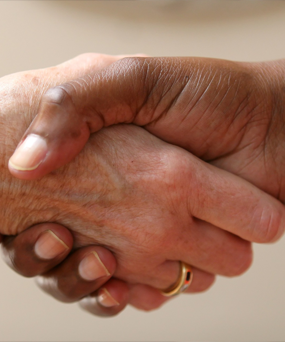 Hurtt Family Health Clinic & Medicaid (Medi-Cal)/Medicare
January 23, 2018 Hurtt Family Health Clinic
Our partnerships with Medicaid (Medi-Cal) and Medicare are aimed to support underserved families and individuals in Orange County who need access to quality healthcare.
As a low cost medical clinic, we offer a full scope of primary, preventative, and specialized health care in Orange County. We have fixed medical locations in Santa Ana, Anaheim, and Tustin that welcome both insured and uninsured patients.
Below are some of the services we offer:
Well-baby and well-child checkups
Well-woman exams and clinical breast exams
Physical examinations
Management and treatment of diabetes and chronic illness
Provision of medication when applicable
Low cost referrals for specialized needs
Patient education classes including chronic illness management, personal hygiene, and nutrition
What's the difference between Medicaid (Medi-Cal) and Medicare?
Both Medicare and Medicaid (Medi-Cal) are government-sponsored medical insurance programs that are designed to cover healthcare costs. In 1965, these programs were created to aid individuals who need medical help but cannot afford private medical insurance.  However, Medicaid (Medi-Cal) and Medicare are not the same. Read on to learn more about each insurance program.
Medicare
Medicare provides health coverage for patients who are 65 and above. It is a federal program that is designed to help even those who have severe disability, regardless of their income.
How to qualify for Medicare
You are 65 years old or above and are a US citizen or a permanent legal resident who has lived in the United States for at least 5 years
You or your spouse has worked for a sufficient amount of time to be eligible for railroad retirement or Social Security benefits
You or your spouse is a government retiree or employee who has paid Medicare payroll taxes while working
You can still qualify for Medicare even if you are under 65 years old but with End-Stage Renal Disease or ESRD. ERSD is the final stage of chronic kidney disease, wherein a person's kidneys no longer function properly to sustain the needs of daily life.
A person may be eligible for Medicare if she or he has ERSD, and meets any of the following qualifications:
You are under 65 years old and receiving Social Security Disability Insurance or SSDI
You are eligible or is already receiving railroad retirement benefits
You are getting dialysis treatments
You have had a kidney transplant
You, your spouse, or your parent paid Medicare taxes for a sufficient amount of time that meet the specifications of the Social Security Administration
To learn more about Medicare, please visit: https://www.medicare.gov/
Medicaid (Medi-Cal)
Medicaid is both a state and federal program that is designed to offer health coverage assistance to those who have a very low income. A person may qualify for receiving free or low-cost health care through Medicaid, depending on your income and family size. Check this chart to see if your income is in the range to qualify for Medicaid assistance
Medi-Cal is specific to California residents and offers free or low-cost health coverage to individuals with limited income. To learn more about Medi-Cal specific to Orange County and our partnership with CalOptima, please visit: https://www.caloptima.org/en/Members/Medi-Cal.aspx
Hurtt Family Health Clinic welcomes insured, uninsured, and underinsured patients by appointment and on a walk-in basis. To learn more about our clinic's health programs and services, browse our website or call at (714)247-0300. You can also email info@hurttclinic.org.
Hurtt Family Health Clinic
General
Share