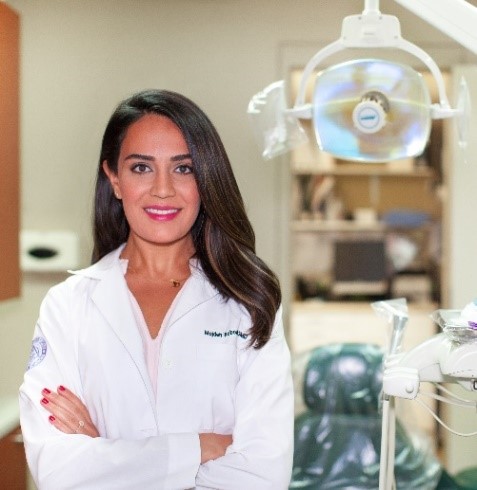 Mojdeh Rouboubi, DDS
June 24, 2017 Hurtt Family Health Clinic
Biography
I was born and raised in Tehran, Iran. Since a very young age, I got exposed to serving the underserved population through my father's practice. As a physician, he had his clinic in a remote area, and I would sometimes join him on his mission trips providing care for those in need. That is how I became interested in healthcare and eventually decided to pursue dentistry in an effort to serve those in need.
We migrated to the US on my eighteenth birthday. I attended the local community college at Fullerton and transferred to Cal Poly Pomona to complete my Bachelors degree in Biology. I continued my studies towards a Master's in Bioinformatics and Epigenetics. Research seemed exciting to me because I felt I could change people's lives by making new findings and discovering cures. But as time passed, I found myself drawn to helping people more directly. This worked as an affirmation to pursue my childhood dreams and attend dental school at Western University of Health Sciences. I have been practicing in this field for three years now and I am happier than I have ever been in my life.
Practice Philosophy
I believe in providing quality treatment for all patients no matter where they come from or what circumstances they are dealing with. Educating patients and motivating them to maintain their oral health is a big part of my practice. I feel responsible for every single patient that comes my way and hope to be able to improve their quality of life, one smile at a time.
Hurtt Family Health Clinic
Dental Staff
Share